To ensure the high quality of our sustainable investment processes and to strengthen our market leadership, we cooperate closely with a number of partners that specialise in sustainability. We complement our internal research with an external perspective, gain impartiality, and thus increase the impact of our engagement. To us, sustainability is a process that has to be developed on an ongoing basis. Therefore, we are members of a range of forums and associations that promote and research sustainability.
Certifications of our Responsible funds


Transparency code
In accordance with the European SRI Transparency Code we publish accurate and up-to-date information on our RESPONSIBLE funds.

ERSTE RESPONSIBLE RESERVE
ERSTE RESPONSIBLE BOND
ERSTE RESPONSIBLE BOND EURO CORPORATE
ERSTE RESPONSIBLE BOND EMERGING CORPORATE
ERSTE RESPONSIBLE MICROFINANCE
ERSTE RESPONSIBLE STOCK EUROPE
ERSTE RESPONSIBLE STOCK AMERICA
ERSTE RESPONSIBLE STOCK GLOBAL
ERSTE WWF STOCK ENVIRONMENT
Download Transparency Code for fixed income funds Download Transparency Code for equity funds

GES 
Jménem společnosti Erste Asset Management a ostatních investorů společnost GES komunikuje se společnostmi za účelem zdůraznění problémů udržitelnosti a podpory udržitelnosti v těchto společnostech.


ISS – voting partner
ISS (Institutional Shareholder Services)  shromažďuje všechny dokumenty z výročních valných hromad a mimořádných schůzí akcionářů společnosti Erste Asset Management. V této oblasti je společnost lídrem na trhu.


MSCI ESG – Research partner
MSCI ESG analyzuje rizikové faktory společností s ohledem na společensko udržitelnost..

Oekom research AG – Research partner
oekom je výzkumná agentura, která pravidelněohodnocuje na základě více než 100 parametrů společenské odpovědnosti více než 3 800 společností po celém světě (od roku 2017). Společnost se zaměřuje na velké, kótované společnosti, kótované společnosti se silnou vazbou na otázku společenské odpovědnosti a nekótované emitenty dluhopisů.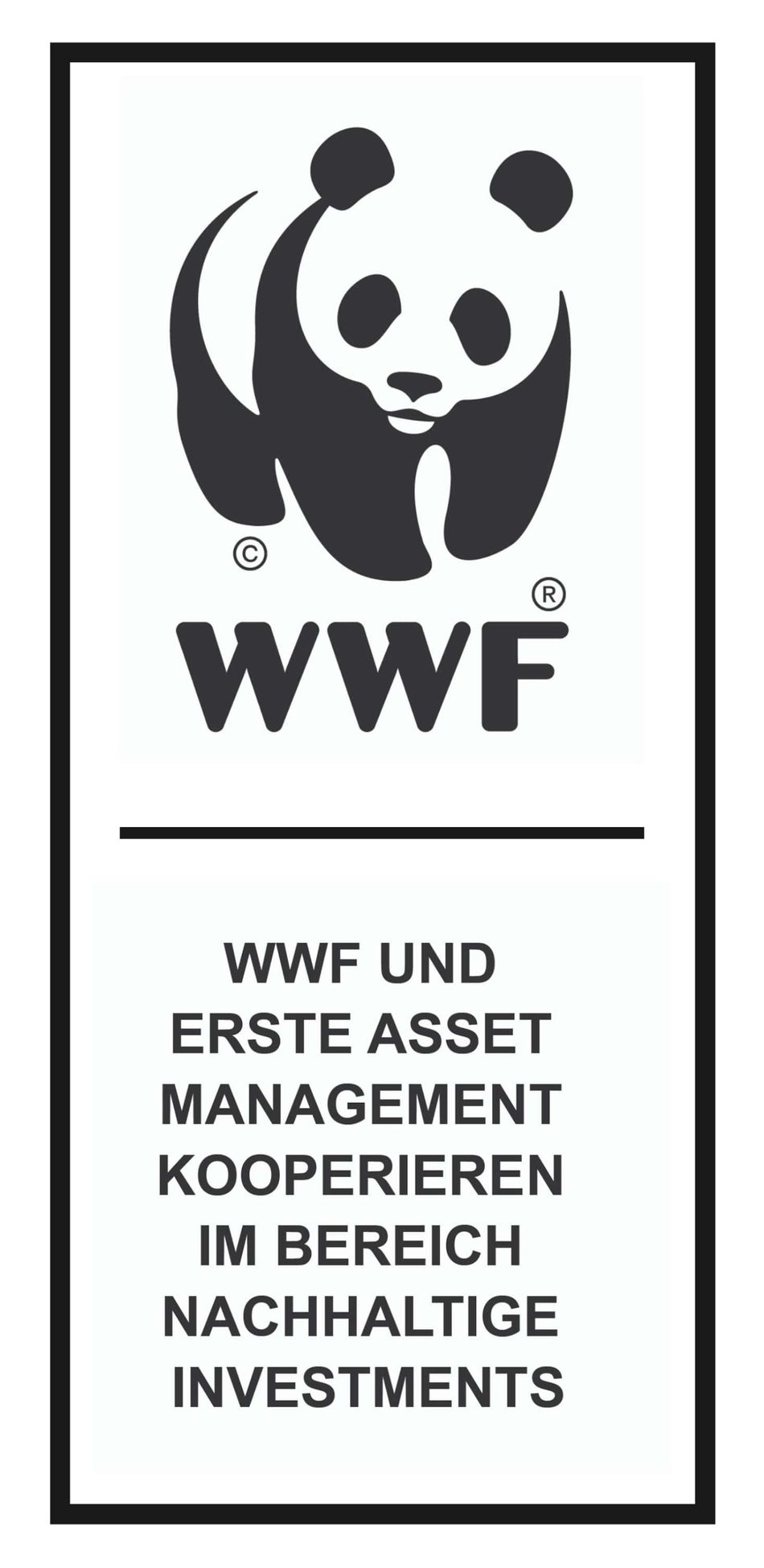 WWF funds
The ERSTE WWF funds comply with the ecological and social requirements of the future.

PRI
Zásady odpovědného investování (PRI = Principles of Responsible Investment) představují rámec, jehož cílem je to, aby v investičním procesu byly brány na zřetel společenské a environmentální otázky. S touto iniciativou přišel v roce 2006 generální tajemník OSN Kofi Annan a tato iniciativa je kryta prostředky z programu životního prostředí OSN. Dosud podepsalo PRI okolo 400 manažerů spravujících aktiva s investičním objemem 14 bilionů USD. ERSTE-SPARINVEST se v roce 2009 přihlásila jako první rakouská investiční společnost k iniciativě PRI.

Disclaimer
This material is an advertisement and serves only to provide additional information about the mutual funds managed by Erste Asset Management GmbH ("Erste AM").
Basic documents about the mutual funds are Fund rules ("Statut") and the Key Investor Information. Statutes of the Funds are submitted to the Czech National Bank in accordance with Czech law and their current versions are available at the registered office of Erste AM or on the website www.erste-am.cz.
The analyses and conclusions published in this material are of a general nature and do not take into account the personal needs of individual investors in terms of income, financial situation or risk tolerance. They are in no way investment recommendations. Any use of this information should therefore be preceded by consultation with a professional investment adviser to ensure that the planned investment is in line with the investor's needs and priorities and to inform the investor of the potential risks of the particular investment.
Where any return is mentioned in the information material, it should always be based on the principle that past returns are no guarantee of future returns. Any investment involves the risk of volatility in value and changes in exchange rates and the return on the original investment and the amount of any profit is in no way guaranteed. Past performance figures include the effect of fees, commissions and taxes associated with the management of the Fund. Only entry and exit fees related to the distribution of units, if any, are not included.
Erste AM and the managed investment funds registered in the Czech Republic are subject to the supervision of the Czech National Bank.