Facebook downgraded to hold for sustainable funds by Erste Asset Management
Big Data as biggest challenge from the perspective of data protection
Only securities that comply with strict criteria of sustainability, social soundness, and environmental safety are eligible for ESG portfolio
The controversy about the data analysis company Cambridge Analytica, which had gained illegal access to the data of 80 million users, has so far had minor consequences for Facebook. CEO Mark Zuckerberg had to appear before the US Senate and the European Parliament and answer critical questions. In Senate, he benefited from badly informed interrogators, and at the European Parliament he even left early.
Facebook downgraded to hold
Zuckerberg's defensive stance – his lack of transparency about the way facebook processes data and his defiance of political control – constitutes a substantial risk from an ESG perspective (environmental, social, and governance). Why is that a problem?
The business model of Facebook does not only consist of its users but is also based on the shadow profiles that Facebook maintains for other people. Whether this model can be upheld under strict(er) EU laws is unclear. "This is a significant reason for us to downgrade Facebook to hold and to refrain from further investments for the time being. Only securities that comply with strict criteria of sustainability, social soundness, and environmental safety are eligible for our portfolio," explains Alexander Osojnik, Senior ESG Analyst with Erste Asset Management in Vienna.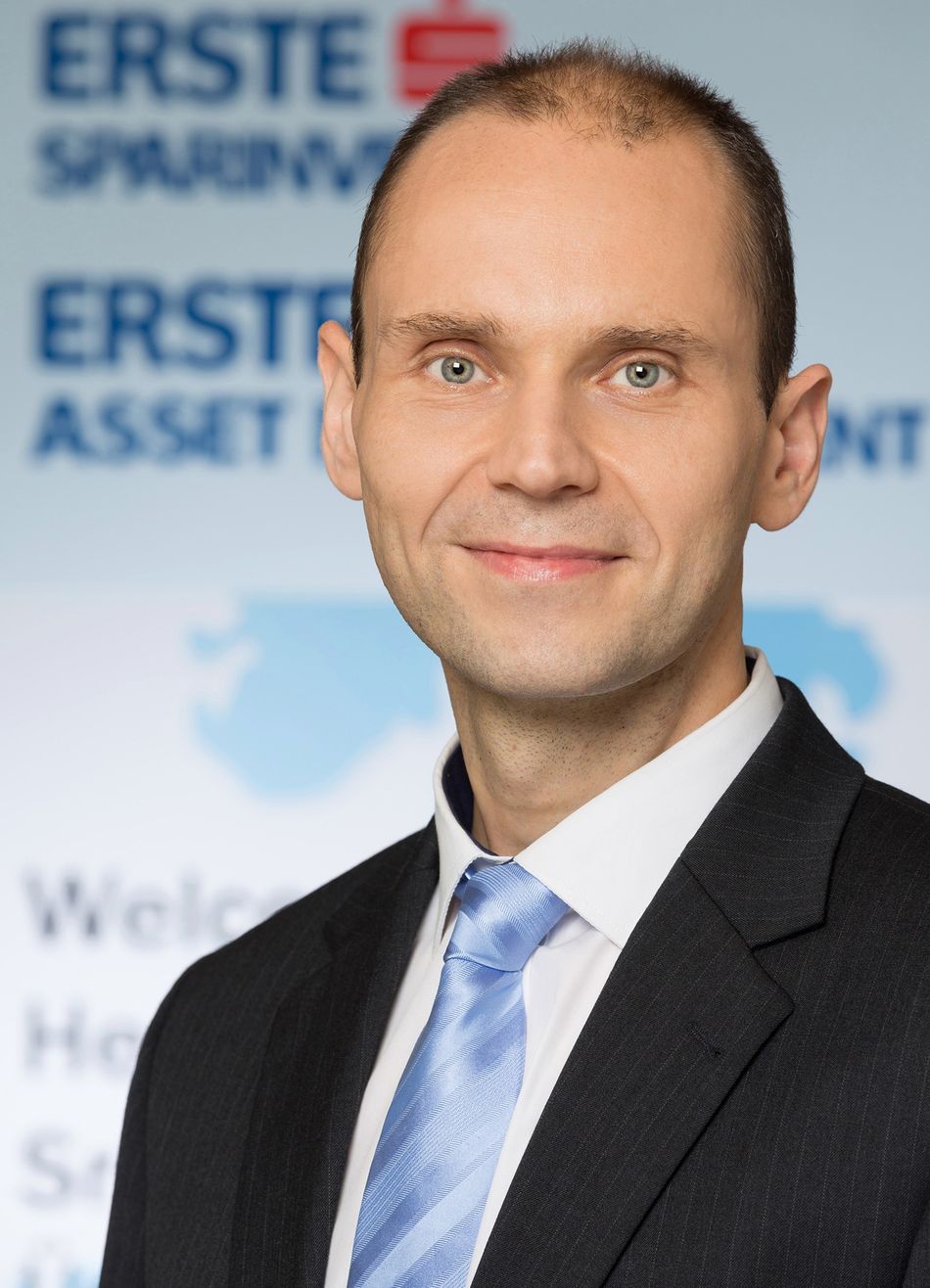 Big Data: helpful in the event of a crisis, or total surveillance?
The magic word currently is Big Data; it describes technologies used for analysing large volumes of data. Thanks to mass data some companies sometimes know more about their users than their partners or close friends. "Knowing that someone has a dog and sending them dog food adverts is not necessarily objectionable," says Osojnik. "But only few people are aware of the consequences of the ongoing development of digital data. The erroneous data interpretation by authorities – for example in combination with someone's political stance or their origin – could be enough for a travel ban, in a worst-case scenario."
Of course, Big Data does not only have downsides. The use of mass data can serve society as well. In Cape Town, citizens can track their water consumption and the required savings in their neighbourhood online. This has helped defuse the water crisis that area has been going on for years.
Resources for example in the industrial sector or in agriculture can be utilised much more efficiently on the basis of certain algorithms. "If, however, data are not publicly accessible, the market concentration rises, smaller competitors are ousted, and the barriers to entry are heightened for competitors," as Osojnik points out.
There is a lack of best-practice solutions in how to handle the collected data. "As sustainable investor, we advocate a clearly outlined responsibility when it comes to a more conscientious handling of personal data."
INFO:
The sustainable RESPONSIBLE funds of Erste Asset Management are subject to strict rules regarding the environmental policies, corporate governance and general corporate social responsibility of the companies in which they invest.
ESG BLOG:
Our new ESG-Newsletter focuses on data protection and big data across all its complexity:
http://esgletter.en.erste-am.com/
For further queries please contact:

Erste Asset Management, Communications & Digital Marketing
Paul Severin
Tel. +43 (0)50 100 19982
E-Mail: paul.severin@erste-am.com
Erste Asset Management GmbH
Am Belvedere 1, A-1100 Wien
www.erste-am.com
Sitz Wien, FN 102018b,
Handelsgericht Wien, DVR 0468703
Disclaimer
This material is an advertisement and serves only to provide additional information about the mutual funds managed by Erste Asset Management GmbH ("Erste AM").
Basic documents about the mutual funds are Fund rules ("Statut") and the Key Investor Information. Statutes of the Funds are submitted to the Czech National Bank in accordance with Czech law and their current versions are available at the registered office of Erste AM or on the website www.erste-am.cz.
The analyses and conclusions published in this material are of a general nature and do not take into account the personal needs of individual investors in terms of income, financial situation or risk tolerance. They are in no way investment recommendations. Any use of this information should therefore be preceded by consultation with a professional investment adviser to ensure that the planned investment is in line with the investor's needs and priorities and to inform the investor of the potential risks of the particular investment.
Where any return is mentioned in the information material, it should always be based on the principle that past returns are no guarantee of future returns. Any investment involves the risk of volatility in value and changes in exchange rates and the return on the original investment and the amount of any profit is in no way guaranteed. Past performance figures include the effect of fees, commissions and taxes associated with the management of the Fund. Only entry and exit fees related to the distribution of units, if any, are not included.
Erste AM and the managed investment funds registered in the Czech Republic are subject to the supervision of the Czech National Bank.